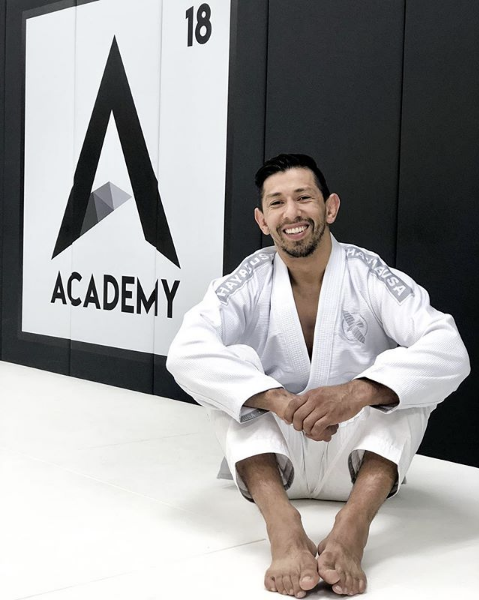 Hector Beltran
Academy Jiu-Jitsu Co-founder Hector Beltran is a Downey native with deep roots in the city stemming all the way back to his grade school days at Gallatin Elementary, to being on the front cover of the Downey Patriot's 40 under 40 Magazine in 2017, dressed uber-appropriately in a Jiu-Jitsu Gi (Kimono) of course 🙂
With over 11+ years of experience competing in various different athletic pursuits from Brazilian Jiu-Jitsu, Pankration, Mixed Martial Arts Fighting, and Endurance Cross Country Mountain Biking. Hector Beltran is no stranger to difficult undertakings and has made it his mission to show others how to challenge themselves, face their fears and overcome adversity both on and off the mats. 
Hector Beltran sees martial arts and all athletic pursuits as vehicles for personal development and is passionate about helping the Academy family achieve their fullest potential by leading by example.
Hector's favorite saying is "Enjoy the journey."
Professor Hector is available for private classes.